Innovative solutions
for anything you need.
Tann Electric's Founder, John Tann, has inventions being used across the nation.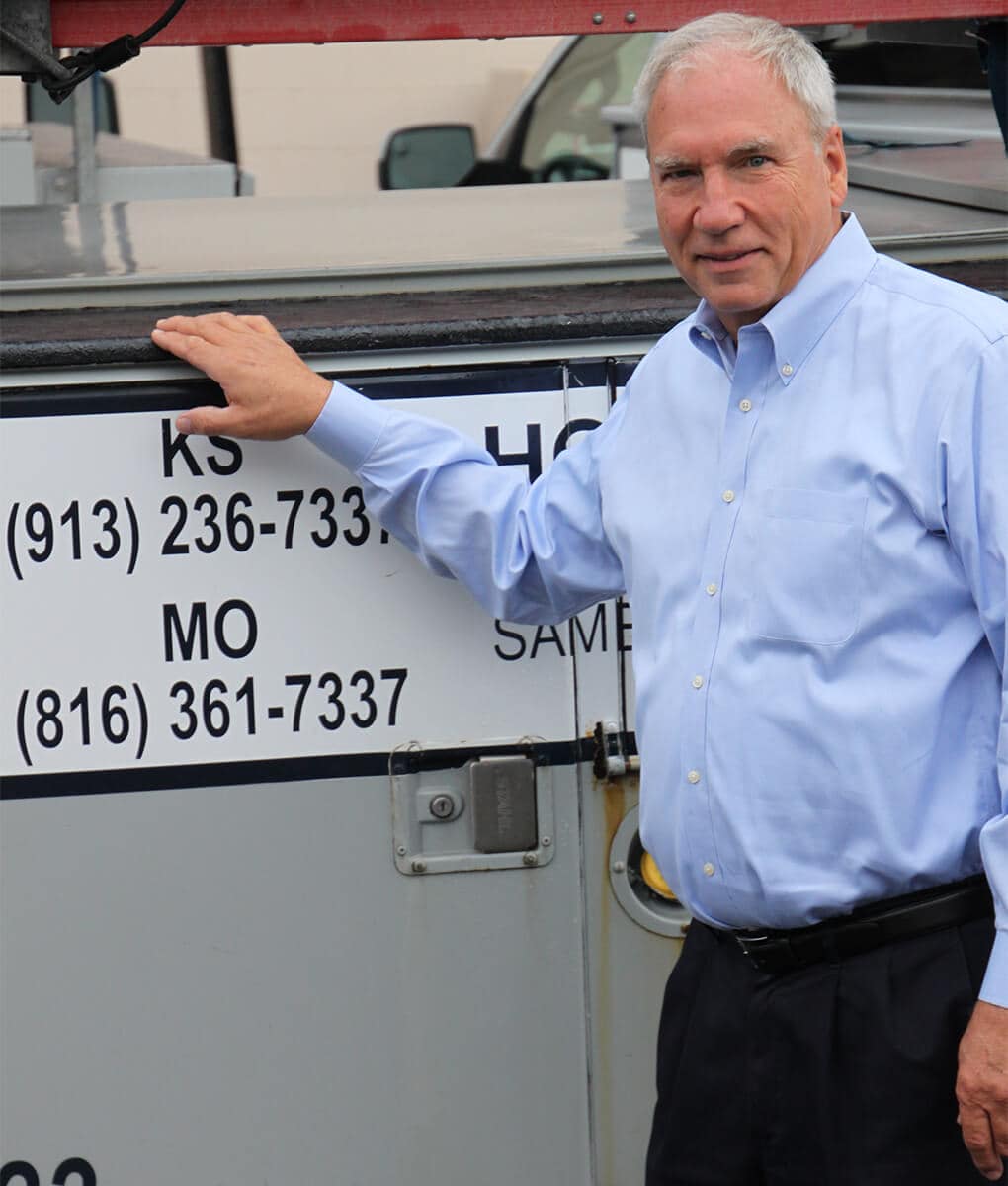 John won't stop until he's got a solution.
In your business or at home, you've probably found yourself thinking, "there's got to be a better way." If you've thought it, there probably is. And, frankly, John's brain is the one you want to pick to bring it to life.
From the beginning, John's philosophy hasn't been to just fix problems, but to find solutions that make the lives of the people he serves easier, more profitable, and downright better across the board. It's who he is and it's at the core of the business he runs.
We asked John to pick his
favorite three inventions.
As much as he dislikes 'tooting his own horn,' he agreed to choose a few: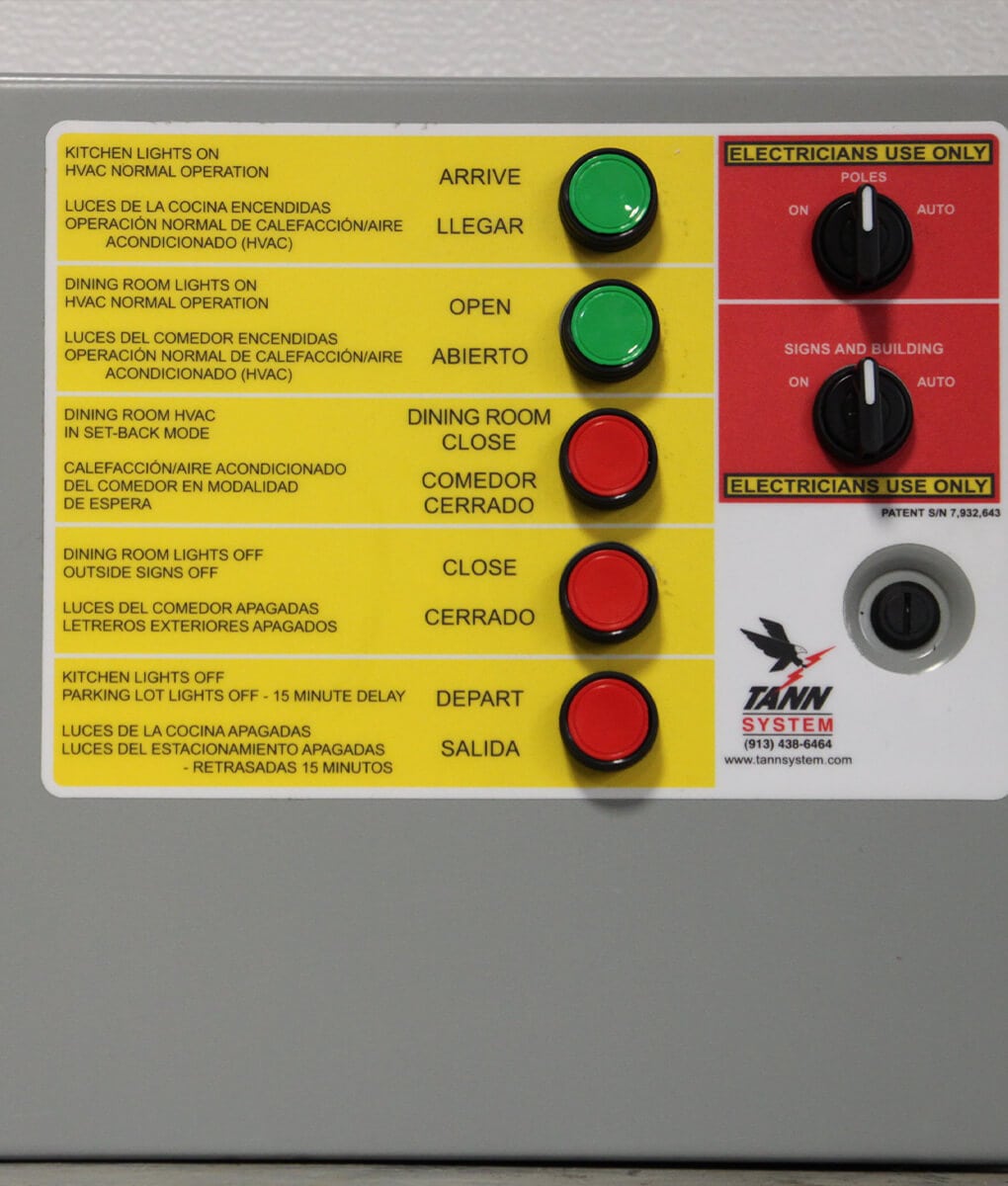 What is it? A 5-button panel for fast food restaurants to easily control their indoor and outdoor lights any time of the day.
The Problem.
Many restaurants struggle with complicated lighting systems. With these systems it's common for complex settings and timers not to work at the correct times, causing employees leaving the building in the dark and businesses to waste electricity.
The Solution.
When John heard this problem, he took the challenge, creating a fully-integrated lighting control system. This innovative solution simplifies the restaurant manager's day by allowing them to go from open to close with only five simple presses of a button.
The Pay-Off.
Now, this simple tool leaves no one in the dark and allows employees and managers to use energy efficiently, while clearly communicating with their customers when they are open.
What is it? A mobile scaffolding platform that provides safe access to stadium electronic displays.
The Problem.
Stadium electronic displays need to be maintained frequently and erecting scaffoldings between events is extremely costly and very inefficient.
The Solution.
John built a mobile scaffolding platform for Tann employees to repair and maintain stadium displays safely and quickly.
The Pay-Off.
This tool empowers Tann Electric to take care of the electrical and scaffolding needs for the stadium displays saving the client thousands of dollars and eliminating the need for complicated scaffolding construction.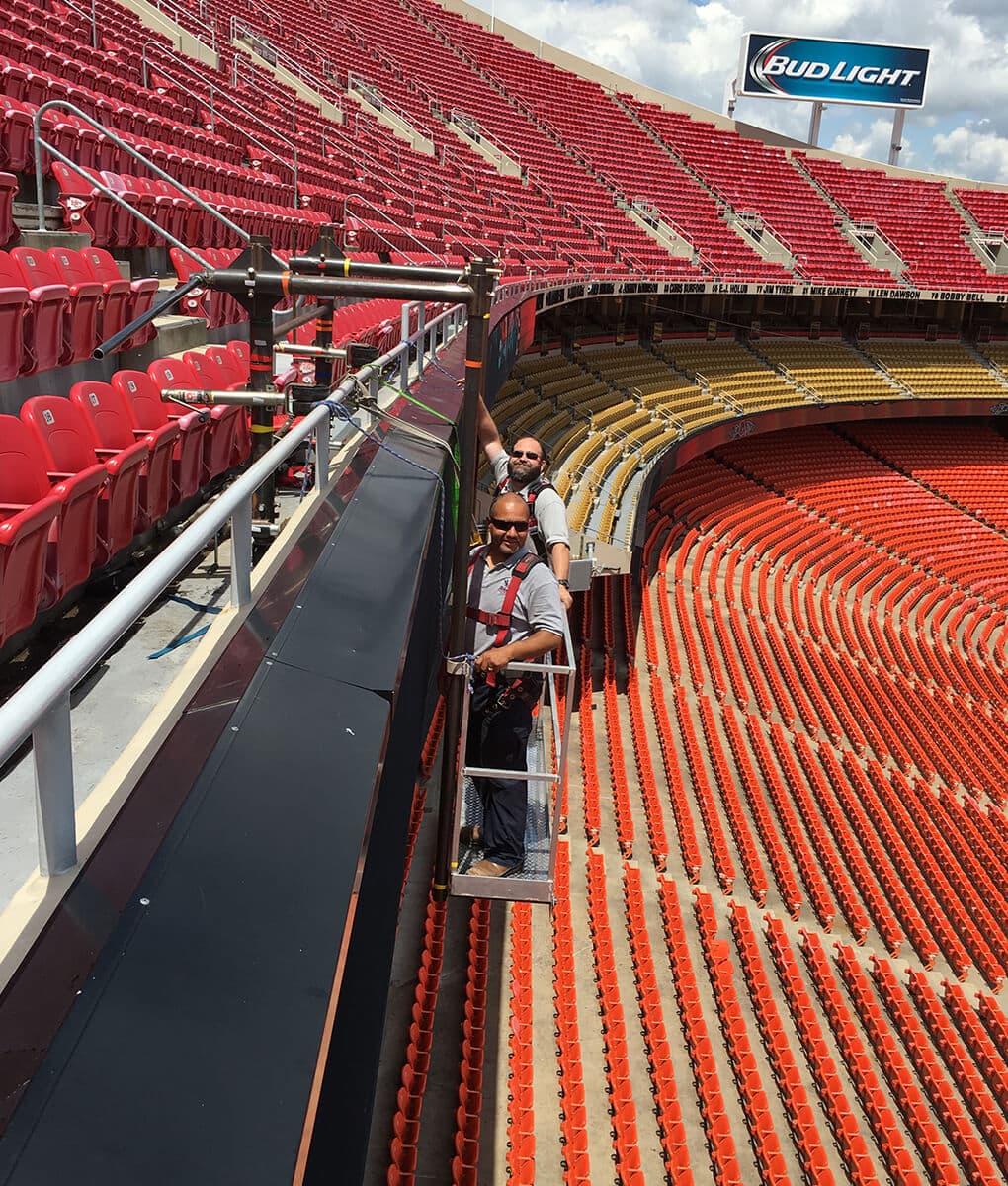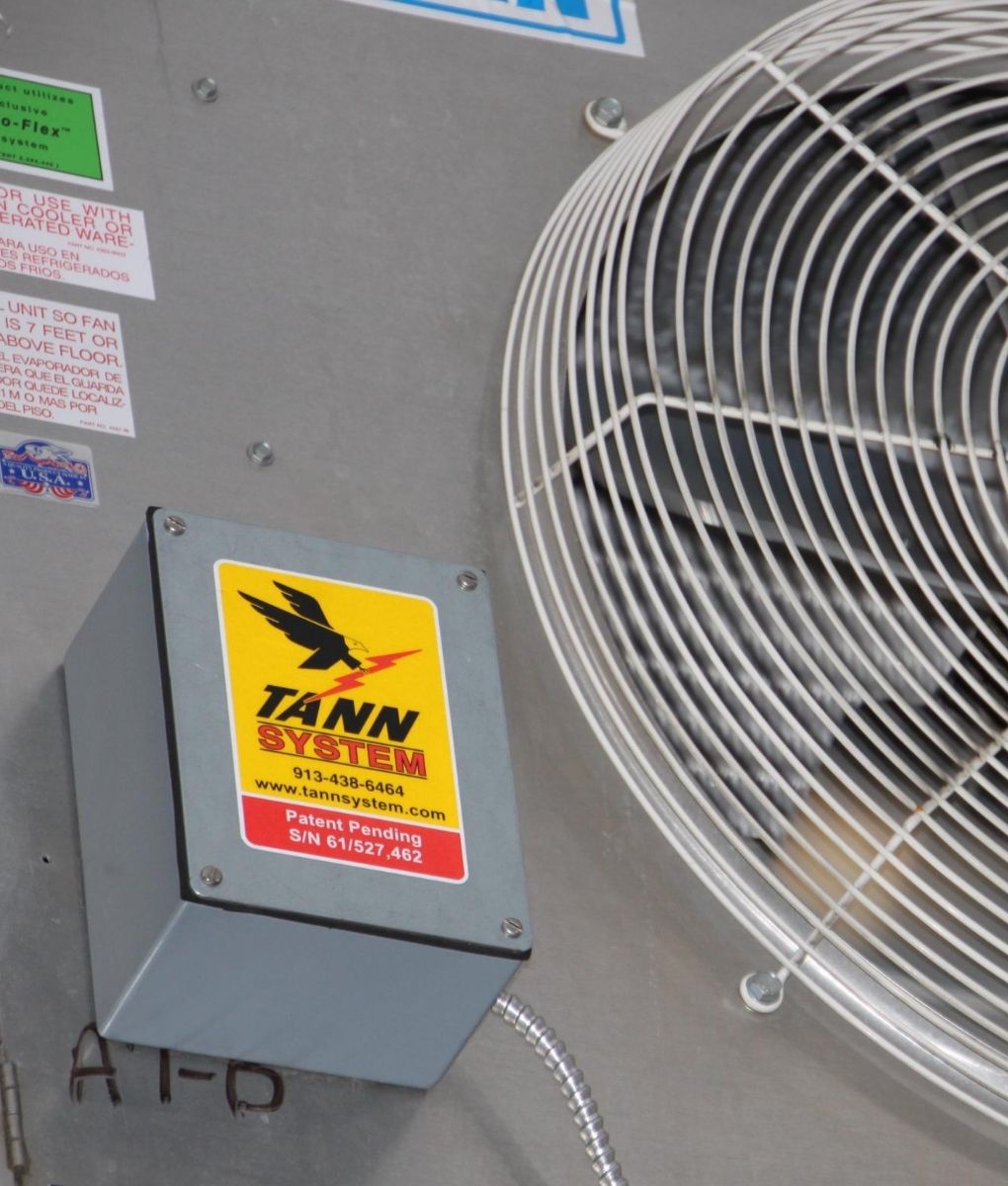 What is it? A focused defrosting system for walk-in freezers.
The Problem.
The refrigerant distribution valves in walk-in freezers break because of ice build-up, costing the business money in repairs and loss of product.
The Solution.
John created an add-on heating system to defrost the distribution valve which eliminates ice build-up avoiding fracture and the cost of repair or replacement.
The Pay-Off.
This innovative product is used in many grocery stores across the nation, allowing them to operate with confidence and avoid costly repairs and loss of product.